Management and Advisory Board:
The world class V3 Technologies team consists of eight talented executives who each bring a unique and vital skillset both to the initial demonstration projects and to the buildout of the larger licensing and power company businesses.  The company is led by its founder, Dr. Kenneth Cory who has nearly 25 years of senior executive and Wall Street experience in the power and infrastructure sector.  In total, the V3 team has nearly 190 years of combined experience in power engineering, business strategy, finance, and related businesses at the highest levels across multiple countries and jurisdictions.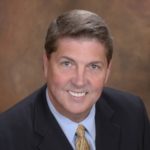 Dr. Kenneth Cory, Chairman & CEO –
Founder of V3 Technologies
With nearly 25 years of consulting, executive, private equity, and board of directors experience, Dr. Cory is a recognized leader in the energy and infrastructure sectors of North America.  Subsequent to tenures as a professor (PhD in Business Strategy with a specialization in Finance / Economics at Texas A&M University) and as a strategy consultant with Deloitte Consulting, Ken served as the global chief strategy officer, including new business development and new technologies, for two Fortune 300 global energy companies – TXU Corporation, a $40 billion global power and gas utility headquartered in Dallas, Texas, and Calpine Corporation, a $23 billion independent power and gas production company based in San Jose, California. Ken then accepted a role as Executive Vice President of Finance and Administration for EPCOR Utilities, a $7 billion power and water company in Edmonton, Canada.  While at EPCOR, he crafted and helped lead the execution of a restructuring plan that included the IPO spin off of a $4 billion power company – the first major North American IPO following the financial market crisis of 2008-2009.  Ken then spent over five years as a Wall Street executive working for Apollo Global Management then as an independent advisor / principal for large scale energy transactions. As an academician, Dr. Cory was voted "Most Outstanding Professor" in the College of Business at Texas A&M University, and he has also published multiple peer reviewed articles on business strategy and economics.
Dr. Cory founded V3 Technologies in 2007, has two patents regarding the toroidal amplified wind tower technology to his credit, and currently serves as the company's Chairman and CEO.
Overall, Dr. Cory has taught, consulted to, managed, led, financed, and governed strategy, finance, and operations for both multi-billion dollar and entrepreneurial power and infrastructure companies at the highest levels across a diverse set of geographies and regulatory environments.
Home town:   Tampa, Florida, USA
Undergraduate:    Vanderbilt University and University of South Florida
Graduate:   University of South Florida
Doctorate:      Ph.D. in Business Strategy & Finance, Texas A&M University

Mr. Robert Reive, Chief Technical Officer –
Inventor, Reive Hybrid VAWT Rotor
With over 25 years of technology development, startup, as well as pre- and post-IPO rapid growth company experience, Mr. Reive is recognized as an accomplished pioneer in creating and developing new markets and technologies in both the high tech and renewable energy sectors of North America and Europe, and as being an accomplished CAD Designer and CFD simulations expert. Prior to joining V3 Technologies, Mr. Reive spent a number of years designing, engineering, running simulations, and eventually licensing his next generation wind rotor technology for use in small applications in remote locations in Canada.  Prior (and concurrently) to this research effort, Robert served in the role of Director R&D Operations for Genalta Power (Calgary) where he focused on recovering R&D tax credits by optimizing their Combined Heat/Gas Power Plant designs through the use of Organic Rankine Cycle & Gas Turbine technologies. As the Managing Director of his company Harvistor since 2008, Robert expanded his work on his rotor by successfully leading a team of technologists through a rigorous research grant-based funding, design, and project management process, utilizing a large scale 1024 core supercomputer to prove in CFD simulations and then in various field tests the significant performance improvements of his wind rotor invention. The larger scale, operationally proven rotor system is now being integrated into the V3 Technologies wind power system.
Although his recent focus has been on his new wind rotor, Mr. Reive's engineering expertise started in the high-tech space. Following college, Robert started his professional career as a software architect and developer of ERP, CRM, and Preventative Maintenance Systems as well as integrator of CAD systems deployed on early PC LAN networks.  Robert has designed and sold Rockwell-AB process control network to data network solutions into Fortune 100 manufacturing customers, has led security/provisioning software development and QA teams serving the data center and mobile markets in both Canada and Europe, and has worked extensively in prototyping new products on the factory and shop floor working with hi-tech materials, metals, and plastics using the latest technology and processes. Of particular note is that Robert also founded and invented the core VM "Virtual Machine' software provisioning technologies at Platespin Inc. (1999 through 2003) and has one patent in this regard.  Robert served as Chairman and CTO during that time. In 2008, Platespin was sold to Novell for US$205M.
As part of his professional career development, Mr. Reive owes a good portion of his aeronautic expertise, insights, and guidance to his father, retired Captain George. A Reive, who finished his career as the chief aeronautics engineer for heavy lift aircraft in the Royal Canadian Air Force at CFB Trenton, Ontario.  His career spanned from 1945 to 1982, and he still acts in an advisory capacity.
Home town:   Belleville Area, Ontario, Canada
Undergraduate:   WLU/University of Waterloo, Ontario, Business & Computer Science
Graduate:    (HBA), Ivey Business School, London, Ontario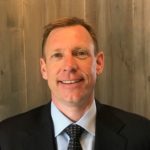 Mr. Troy Laursen, CPA –
Capital Intensive Finance, Supply Chain, Project Mgt.
Mr. Laursen is one of the leading experts in supply chain, contract management, and finance for capital intensive industries in North America.  Starting in the large equipment sector at Phoenix/John Deere, Spar Aerospace, and Finning/Caterpillar, Troy gained a detailed understanding of the economics that drove large scale infrastructure projects.  In 2006, Troy was recruited by EPCOR Utilities to become Manager of Purchasing but was quickly promoted to Director then head of the entire supply chain department for the $7 billion power, water, and wires utility.  During his tenure, he transformed the procurement and payment processes for an organization that spanned three provinces and eight U.S. states, including for the construction of billion-dollar power plants.
When EPCOR split its power operations from the water and wires business in 2009, Troy was again asked to lead the creation of a new supply chain and contract management organization for the now publicly traded Capital Power company.  In this role, Troy took the lead in developing and implementing the strategies and policies for a new strategic sourcing process as well as a vendor optimization initiative across the corporation.
Following his time in utilities, Mr. Laursen moved to the construction industry at the Graham Group then to the oil and gas industry with Centrica Energy Canada.  As Vice President, Supply Chain and Procurement for Centrica, Troy again led the development of new processes and policies across the entire organization.
For over 20 years, Mr. Laursen has served in a leadership role as a supply chain, contract management, project management, and finance expert across nearly every facet of the infrastructure and construction sector.
Home town:    Lloydminster, Saskatchewan, Canada
Undergraduate:    Bachelor of Commerce, Univ. of Alberta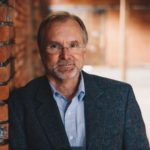 Dr. David Flint –
Strategy Professor, Author, and Serial Entrepreneur
Dr. Flint has more than thirty years of experience in the business strategy and entrepreneurship space where he remains an active investor, managing LLC member, and board member as well as being both a faculty member and published author of business strategy.  Starting in 1983, David has invested in and helped launch numerous businesses across multiple industries.  He was involved in management of a software development company from 1987 until 2014. Additional examples of entrepreneurial ventures include being a commercial real estate investor since 1996, a board member of an independent insurance representation company since 1999, and part of the management team of a delivery transportation logistics company in 2006-2007.  David has numerous smaller positions as an active angel investor across multiple industries, and he is a board member for multiple not-for-profit organizations.
Academically, Dr. Flint has taught business strategy, the legal environment of business & ethics, entrepreneurship, and international management to over 3,000 undergraduate and graduate level business students.  He has served as a full-time faculty member at Arizona State University West (1998-2003), Utah Valley University (2003-2008), and is currently at the Mays Business School, Texas A&M University.  In March 2018, Dr. Flint officially launched his new mass market book on strategy entitled, Think Beyond Value: Building Strategy to Win. Website drdavidflint.com
Home town:    Glendale, Arizona, USA
Undergraduate:    Grand Canyon University
Graduate:   Masters, International Management – Thunderbird School of Global Management
Doctorate:     Ph.D. in Management – Texas A&M University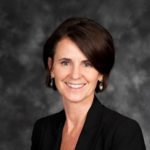 Ms. Ann Banks, CPA –
Energy M&A, Development, and New Technologies
Ms. Banks has spent over 30 years building a broad set of executive experiences across the Oil & Gas, Electricity / Power Generation, Carbon Management, and Carbon Sequestration for Enhanced Oil Recovery (EOR) industries, including both multibillion dollar as well as startup organizations.  Ann's career eventually led to a specialization in emerging energy technologies including clean carbon, carbon capture, and now renewable systems.
Ann has also developed a reputation in the power industry as one of the leading experts in complex commercial transactions.  For example, as Chief Commercial Officer of privately held Summit Power Group, Ann steered the deal team and led all deal structuring and commercial negotiations relating to the $3 B Texas Clean Energy Project, a coal gasification project with greater than 90% carbon capture and sequestration in EOR operations in the Permian Basin.  Ms. Banks was Senior VP Business Development & Finance at Sindicatum Carbon Capital, a private equity start-up pursuing greenhouse gas reduction and renewable energy projects. In addition, during her nine years with Calpine Ms. Banks served in many roles with her greatest success being the simultaneous development of two gas fired combines cycle power plants. Finally, while at Koch Industries, Ms. Banks led an asset acquisition team as the US power market entered deregulation. Ms. Banks began her career at BP/Amoco where she first transitioned from the oil & gas industry to power generation. She holds an MBA from Kellogg Graduate School of Management and is a Certified Public Accountant.
 Home town:    Dubuque, Iowa
Undergraduate:    Accounting – Loras College
Graduate:     MBA – Kellogg Graduate School of Management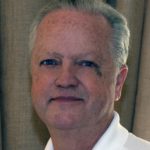 Mr. Stephen Nash, J.D. –
Law, International Tax, Structuring, and Accounting
Mr. Nash has in excess of 30 years of experience as a consultant, board of director's member, corporate general counsel, and executive.  He worked exclusively in the oil & gas sector while with Arthur Andersen in Dallas and Houston and was involved primarily in the energy sector while with Deloitte in Alberta Canada.  Stephen served as General Counsel for a public company that manufactured wind towers, and when it was acquired he became a partner in a medium-sized CPA firm in southern California.  With an emphasis in international taxation, Stephen advises clients in almost every country in the world, although most of his clients are in Canada and the E.U.  He has served on the Board of three not-for-profit organizations that benefitted children with cancer and helped shelter abused women; and volunteered for 4 years as a deputy Constable in Houston, Texas.
Mr. Nash is currently President of his own consulting firm and serves as the Director of Tax for a $1.2 billion international software company in Austin.
Home town:    Sulphur Springs, Texas
Undergraduate:    Accounting, Texas A&M University
Graduate:     M.S. Tax, Texas A&M University
Juris Doctor:     South Texas College of Law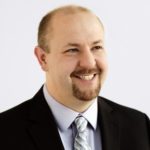 Mr. Jared Walker – Information Technology
CIO, Smart Tower Design and Automation
With over 20 years of experience in cross-platform IT operations, implementation, and innovation, Jared is a recognized global leader in employing technology to enable business outcomes.  Jared has served as Chief Technologist at Hewlett-Packard, Director of Industry Solutions at Oracle Consulting, and most recently as VP Solutions for Oneview Healthcare.  In these roles he combined an expansive IT consulting and transformation background with hands-on IT management and organizational leadership experience.  Possessing wide-ranging industry experience including energy, education, healthcare, government, financial services, and manufacturing, Jared's diverse and extensive knowledge of technologies enables him to draw on a wealth of technological expertise, organizational and operational models, and the lessons taught through delivery of extensive change leadership.  Jared is a published technical author, has served internationally on various business advisory boards, and has been a featured speaker at several industry events around the world.
Home town:   El Paso, Texas
Undergraduate:   BBA, Management Information Systems, University of Houston
Mr. Richard Zahner –
Power Plant Engineering, Operations, and New Technologies
Richard Zahner has over 40 years of experience in planning, permitting, construction, operations, and development of electric power and industrial facilities. His major interest and contribution has been in power generation and the integration of new technologies and fueling options for electric utility and industrial facilities.
Mr. Zahner served in senior positions at Bechtel and Calpine and now operates an independent power consulting practice.  His development experience includes gas-fired combined-cycle cogeneration systems, natural gas liquefaction facilities, utility scale solar projects, biomass and waste coal fluid bed combustors, and new technology evaluation and demonstration.
He has managed or contributed to a variety of projects including: The first major solar energy project in Santa Clara County at Gilroy Foods, entitlement of a LNG production facility, the Gilroy Energy Company's 120 MW cogeneration project, the Capco Biomass to Energy plants, a 2 MW Fuel Cell power plant at Silicon Valley Power, acquisition of the 870 MW PG&E Geysers Complex and the Port of Stockton's 20MW Solar project.
Mr. Zahner is also currently working on commercialization of a utility scale Liquid Air Power Storage (LAPS) technology to store renewable energy for delivery after sunset.
Home town:   Santa Clara, California
Graduate:   MSBE in Nuclear Engineering – Marquette
Additional graduate work in Environmental Management